NC Community Tree Webinar: Beyond Pretty- The True Value of Improved Green Spaces
Mar 10, 2021
10:00 - 11:15 a.m. EST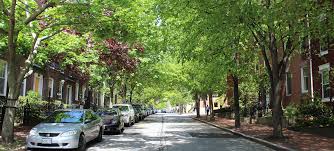 REGISTRATION FOR THIS WEBINAR IS NOW CLOSED. PLease contact Leslie Moorman at ncufc1@gmail.com with any questions.
Presenter: Dr. Charlie Hall
Ellison Chair in International Floriculture
Texas A&M University
Beyond Pretty: The True Value of Improved Green Spaces
For years, trees and shrubs have been marketed based on characteristics of the plant. But growth in future demand will depend on our ability to convey the functional benefits of plants, including their economic benefits, environmental ecosystems services benefits, and their health and well-being benefits. This session will not only highlight the last 2 decades of research on the subject, but how these benefits translate into dollars.
A webinar link will be emailed to registrants the day before the workshop.
---
Education credits have been applied for:
ISA: 1.25 CEUs
SAF: 1 cat.1 CFE
NC Landscape Contractor: 1L CEU
NCBOLA: 1.25 credits
Virtual Workshop
---
$0.00