NC Urban Wood Group
Purpose of NC Urban Wood Group
The
NC Urban Wood Group's
purpose is to develop connections and provide up-to-date information and resources
through a network of all aspects of urban wood utilization in NC. Our partners work towards developing a market for high-end wood products that divert removed urban wood from landfills into the hands of consumers in NC and beyond.
Email us at urbanwoodnc@gmail.com
The Problem:
In communities across the nation, trees from streets, homes, parks, and other public and private lands are removed due to mortality from a variety of causes: disease, insects, storm damage, street improvements, and development clearing. These trees rarely see a valuable end, even though many could be used for lumber and other products. Instead, they pose a waste and a disposal problem, often ending up as firewood, fuel chips, or mulch. Or worse, this resource is spread over landfills as daily cover, or simply left in a pile and abandoned. Regardless of the market value that this wood might otherwise have, communities and homeowners pay large fees to dispose of materials that could have been converted into usable goods. According to the U.S. Forest Service, the wood "waste" generated annually in this country's urban areas, if processed, could produce up to 3.8 billion board feet of lumber.
Awareness of wood waste issues has become even more pressing as forest health crises such as the emerald ash borer, sudden oak death, and the Asian longhorned beetle threaten both rural and urban forests. With millions of trees already killed by these pests, the need for higher value recycling options continues to grow. Yet, even when major forest threats aren't magnifying the problem, municipal forestry departments and independent tree service companies struggle with the high costs of wood processing, transportation, and disposal.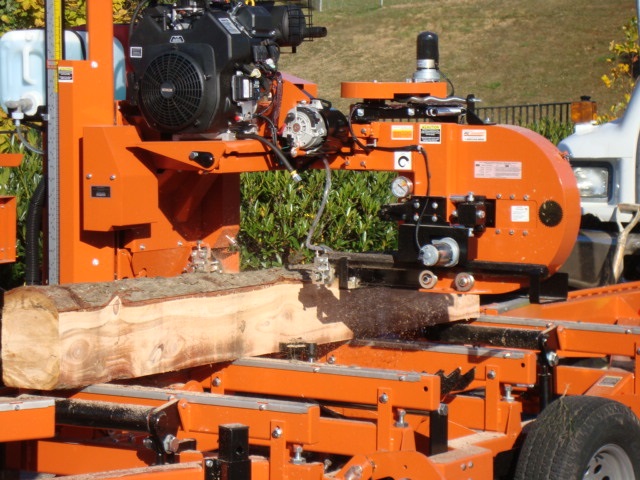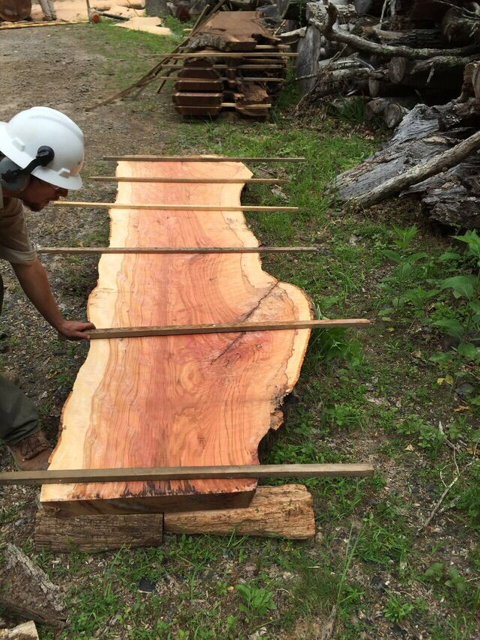 The Solution:
What if there was another way? Innovative partners in North Carolina are finding ways to salvage logs from urban areas and to produce a variety of sustainable local products through the NC Urban Wood Group. Over the last few years, there have been presentations, webinars, and workshops all focused on the Utilization of Urban Wood. Stay tuned as we work to develop connections and provide up-to-date information and resources through a network of all aspects of urban wood utilization.
When urban trees obtain their highest and best use, we see environmental, economic, and social benefits for people in urban areas and beyond.
---
NEW BROCHURE
The volume of wood removed in urban settings each year is substantial, creating a costly bottleneck of material that is often destined for the landfill. This issue is exasperated by mortality due to tree disease and pest issues, development and construction, and damage caused by storms. This brochure illustrates how communities can convert urban waste wood from a liability to an asset.
Topics discussed:
WHAT and WHY of urban wood use programs

Economic and environmental benefits of urban wood utilization

Steps and resources needed to establish a program

Market opportunities for urban wood materials
Establishing an Urban Wood Program - DOWNLOAD
---
RECORDED WORKSHOPS
Vacuum Kiln & Sawmill Demonstration Webinar - December 1, 2020
First Steps for Municipal Urban Wood Programs Webinar - February 4, 2021
---
NC Urban Wood Group Bulletins
---
Links
---
The NC Urban Wood Group is proud to be a Member of the