13th Annual Great NC Tree Conference
09-15-2022 - 09-16-2022
Sept. 15-16, 2022 ~ 8:00 a.m. - 5:00 p.m.

Back to Basics
September 15-16, 2022
Greensboro, NC
Our 13th annual conference will focus presentation topics around the foundation of urban tree care and management. The last couple of years have been interesting and at times difficult to maneuver and as life begins to return to 'normal', many are finding that normal may have a different look and feel. The agenda will focus on foundational urban forest management topics, such as pruning, tree selection, field diagnostics, and tree vigor, but looking at them from how the current climate may change how you approach these practices.
Keynote Speaker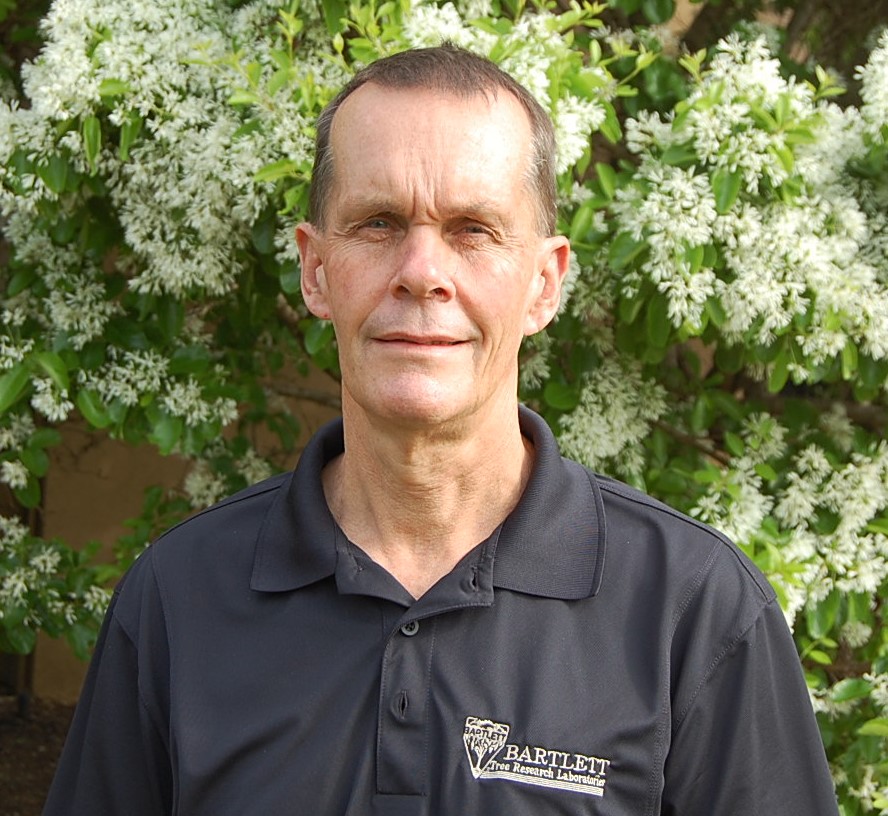 Dr. Bruce Fraedrich:
retired from the Bartlett Tree Expert Company where he was Vice President of Research and plant pathologist at the Bartlett Tree Research Laboratories in Charlotte, NC. In this position, Dr. Fraedrich was responsible primarily for research and technical support related to landscape tree and shrub diseases. His research interests include diseases of landscape plants, tree risk management and planting and establishment of landscape plants. He received a Ph.D. in Plant Pathology from Clemson University and Masters in Forestry from Duke University. Dr. Fraedrich received the L.C. Chadwick Award for Arboricultural Research from the International Society of Arboriculture in 2005 and the ISA Award of Merit in 2018.
---
Schedule at a Glance
Thursday 15 September 2022
7:30 - 8:15 a.m. – NCUFC Members Breakfast
7:30 - 8:30 a.m. – Registration
8:30 - 10:00 a.m. – General Session
Welcome and opening remarks - Jeff Kish ~ NC Urban Forest Council, Chair
Keynote address – Structural Pruning Considerations by Tree Species Dr. Bruce Fraedrich ~ Bartlett Tree Experts / Research Lab, Vice Preseident of Research (retired)
10:00 - 10:30 a.m. – Break with exhibitors
10:30 - 11:15 a.m. – Concurrent Sessions
Trends in Tree Protection Ordinances Chad Meadows, AICP ~ Code Wright Planners, Principal and Founder
Developing Your Art of Field Diagnosis Matt Borden ~ Bartlett Tree Experts, Plant Pathologist
11:20 - 12:15 p.m. – Concurrent Sessions
Wake County Urban Tree Canopy Study Joseph Joyner ~ Davey Resource Group, Urban Forestry Consultant
Tree Defect Evaluation Elden LeBrun ~ Bartlett Tree Experts, Research Technician
12:15 - 1:15 p.m. – Great NC Tree Luncheon
1:30 - 2:15 p.m. – Concurrent Sessions
Urban Wildlife Considerations and the Green Growth Toolbox Kacey Cook ~ North Carolina Wildlife Reseources Commission, Land Conservation Biologist
The Wrong Tree for the Right Site: Finding the Best Trees for Urban and Suburban Landscapes Dr. Barbara Fair ~ North Carolina State University, Associate Professor and Landscape Extenstion Specialist
2:20 - 3:05 p.m. – Concurrent Sessions
Stormwater Management: Using Trees to Protect Water Quality Mitch Woodward ~ North Carolina Cooperative Extension, Area Specialized Agent for Water Quality
Common Landscape Diseases of Woody Ornamentals in North Carolina Patrick Anderson ~ Rainbow Ecoscience, Lead Arborologist
3:05 - 3:35 p.m. – Break with exhibitors
3:35 - 5:00 p.m. – General Session
Urban and Community Forestry in North Carolina Andy Pleninger ~ North Carolina Forest Service / Urban and Community Forestry, Program Head
Soil Management Basics for Urban Trees Dr. Bruce Fraedrich ~ Bartlett Tree Experts / Research Lab, Vice Preseident of Research (retired)
Friday 16 September 2022
9:00 a.m. to 3:00 p.m. – Field Day at Barber Park with demonstrations
Join us for a day in the field! Many of the topics discussed at the indoor education sessions will be demonstrated and discussed in a real world setting. Attendees will split into groups and rotate through the different stations. This is your opportunity to observe experts demonstrate a variety of management practices and ask questions to aid your work in the field. Please dress for lots of outdoor walking. Lunch will be provided on site.
Demonstration stations
Climbing Safety Leader: Mike Skillen, ~ Skillen Tree Care
Pruning of Established Trees Leader: Bruce Fraedrich ~ Bartlett Tree Experts (retired)
Pruning of Nursery Trees Leaders: Mike Worthington & Tod Williams ~ Worthington Farms
Tree Defects Leaders: Elden LeBrun & Mike Sherwood ~ Bartlett Research Labratory
Urban Forestry Equipment Leaders: Randy Johnson ~ Vermeer Mid-Atlantic; Mark Harrison ~ Mid-Atlantic Stihl; Rickey Smith ~ Asplundh;
---
Education Credits Applied For:
ISA ~ Certified Arborist
SAF ~ Registered Forester
NCLC ~ Landscape Contractor
NCBLA ~ Landscape Architect
NC Pesticide ~ Pesticide
CTSP ~ Certified Treecare Safety Professional
---
Thank You to Our Conference Sponsors!

Downtown Marriott Greensboro
Download Documents
REGISTER
EXHIBITOR
SPONSOR/SUPPORTER